"Family faces are magic mirrors. Looking at people who belong to us; we see the past, present, and future."
Gail Lumet Buckley
Some of My Family
My wife, Sylvia, and I, on my 70th birthday, 2012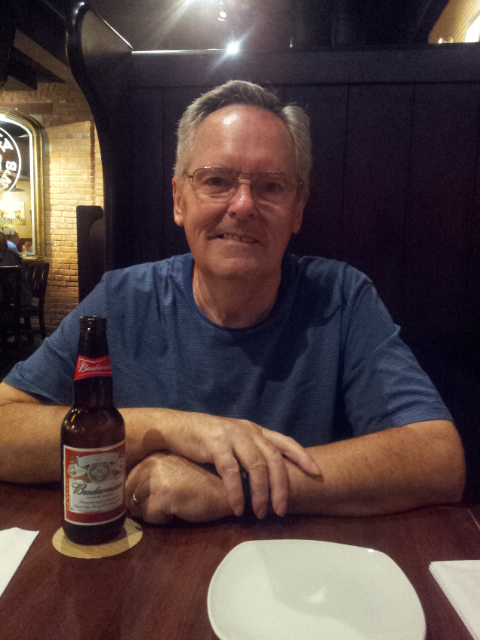 Having my first beer, a month after my open heart surgery on June 15
---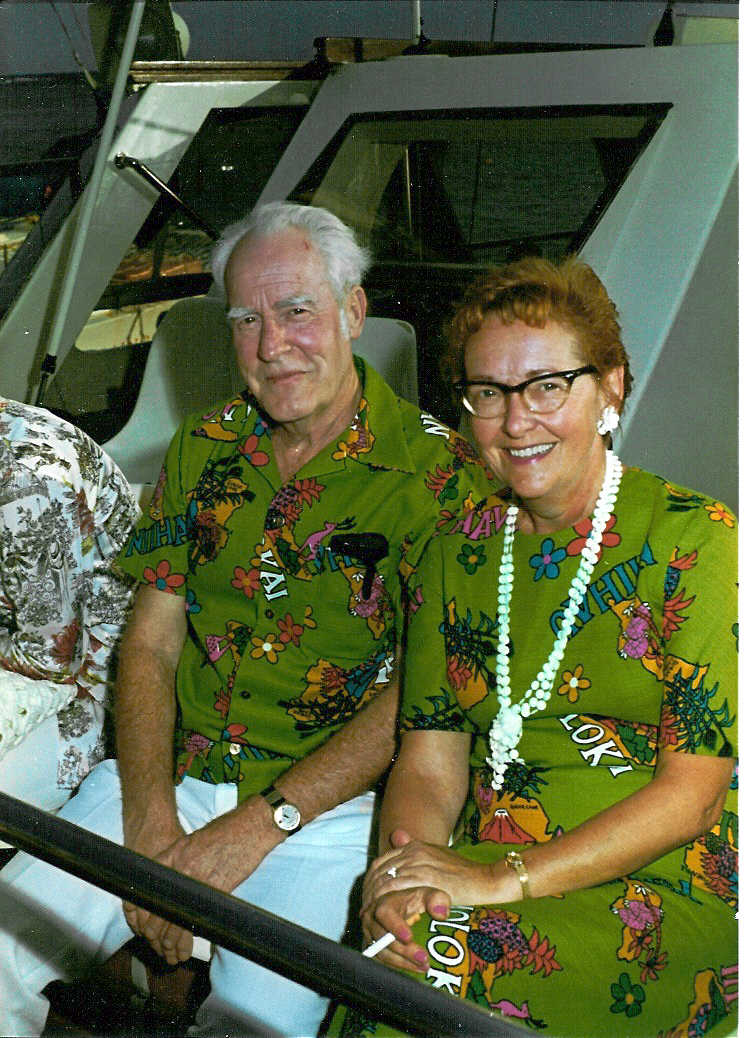 Mom and Dad, Albert (Ab) Henry and Phyllis (Phyl) Yelland in Hawaii, 1988
---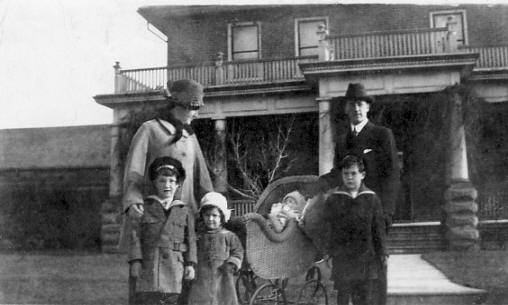 Grandfather, Albert Stanley, Grandmother, Edith Dorothy Yelland, and family, in front of their home in Peterborough, Ontario, 1919
---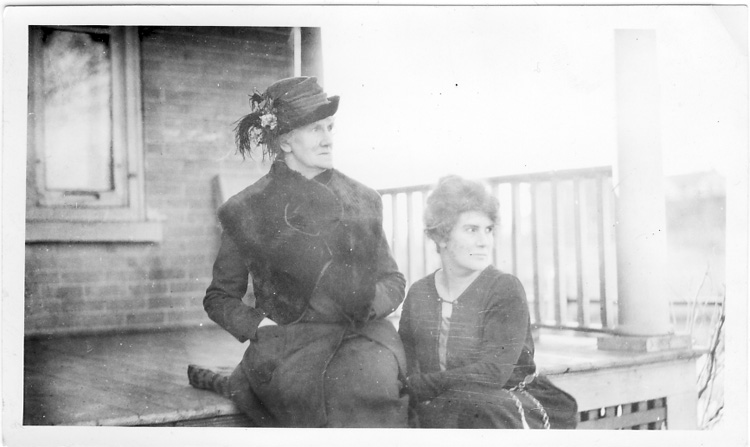 Great Grandmother, Alice Jane Boreham/Gill/Kempton/Montgomery and Grandmother, Edith Gill/Kempton/Yelland, c.1910
---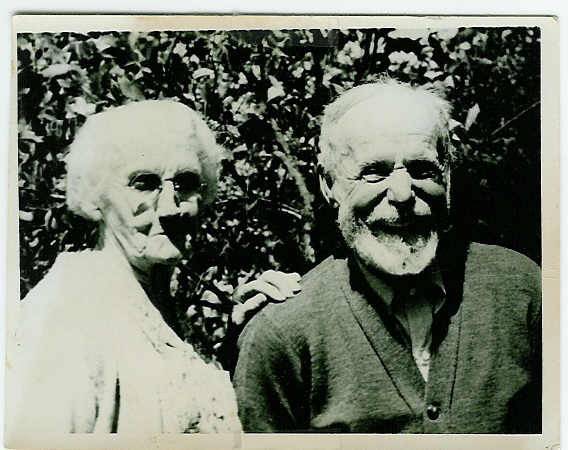 Great Grandparents, Joseph Henry and Sarah Ann Yelland, c.1944
---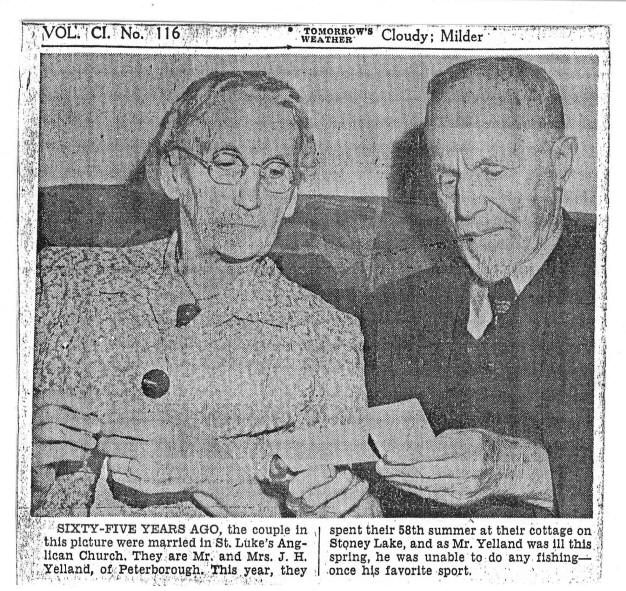 Toronto Daily Star, Friday, November 17, 1950
---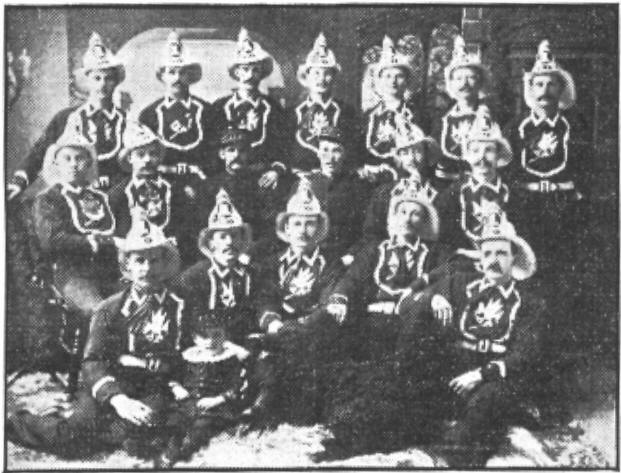 Great Grandfather, Joseph Yelland with the Peterborough Fire Brigade, 1885
Chief Thomas Rutherford is in the centre (dark hat). Joseph Yelland is in the bottom row, second from left.
---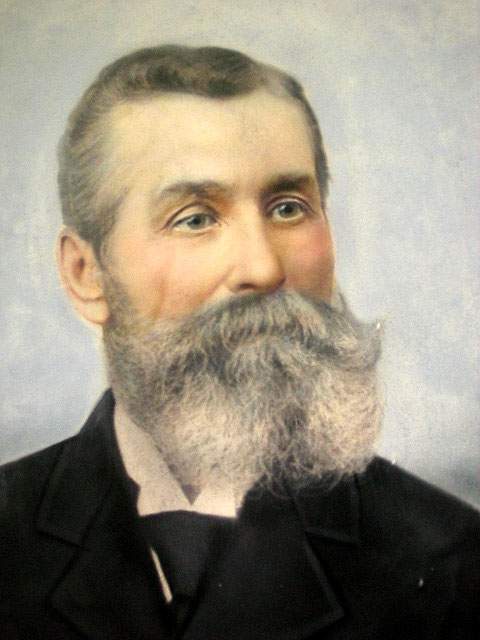 Great Great Grandfather, William Yelland, the thirteenth mayor of Peterborough, Ontario, 1896-97
Received from the Trent Valley Museum and Archives.
---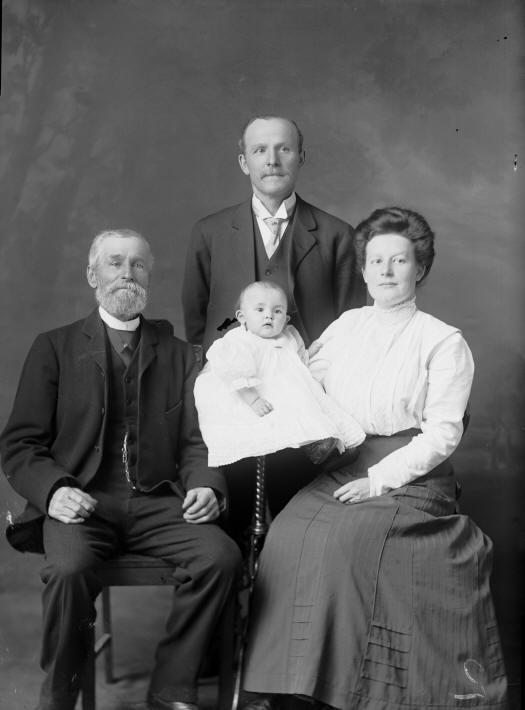 William Yelland with Eva May Yelland, his grand-daughter (daughter of William George Yelland), with her husband,
Edward Benjamin Colborne, and their daughter, Marion Margaret Colborne, born 26 Apr 1909.
Received from the Peterborough Museum and Archives, from the Roy Studio Photographs Collection, dated 1910.

Some Pictures Concerning the Yelland Family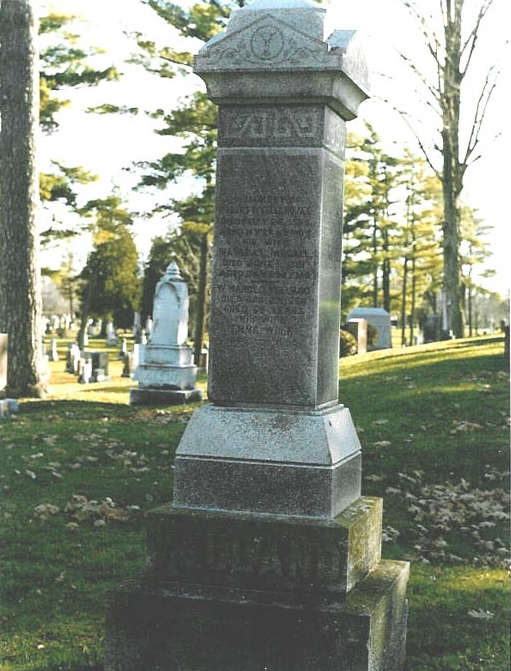 Yelland Monument, Little Lake Cemetery, Peterborough, Ontario
---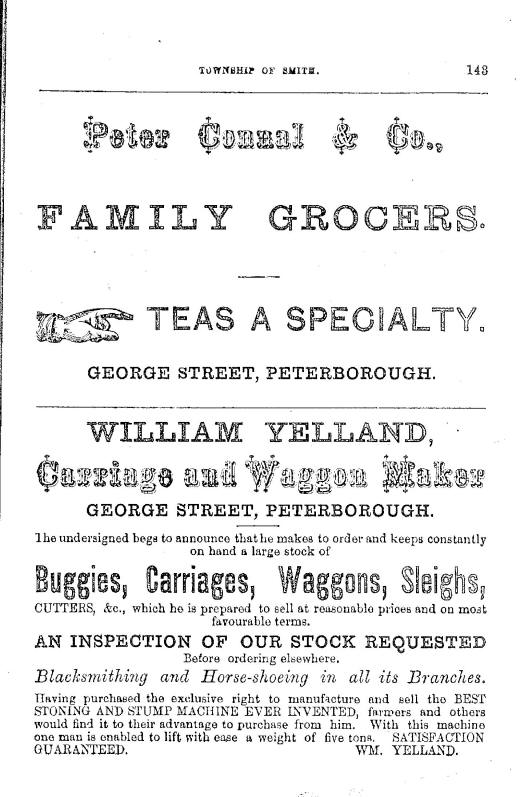 An Ad for William Yelland's business, from the Ontario Almanac for Peterborough County, Smith Township, 1873
---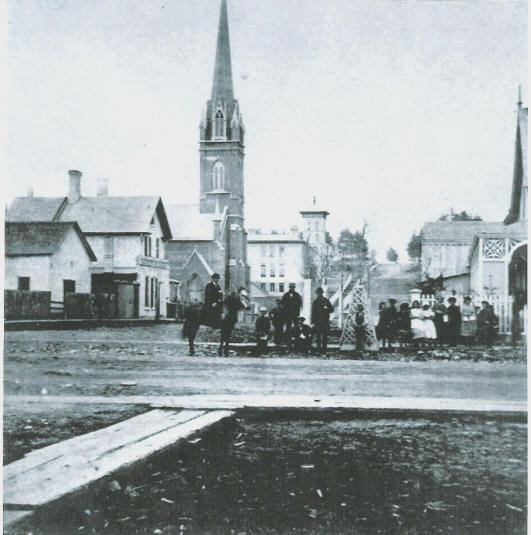 Peterborough, Ontario, Murray Street, looking east from George Street, c.1875.
This interesting view from the corner of George and Murray shows St. Paul's and Central School as they looked in the early 1870s.
The large family of William Yelland (1832-1920), the successful carriage maker and later mayor (1896-97),
provides the nucleus for the group portrait.
---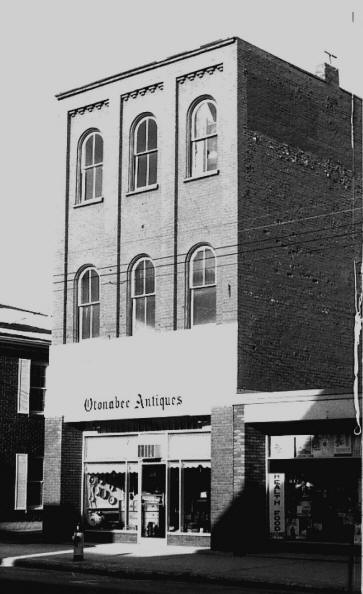 William Yelland operated a combination carriage making and blacksmith business at this location, 462 George Street, for 40 years from the 1850s to the 1890s. - from the Martha Kidd Collection on Peterborough Buildings, Trent Valley Archives.