These are pictures of Yellands I have picked up from various places.
If you recognise any of them, let me know.

This family is from Michael M. Black's site.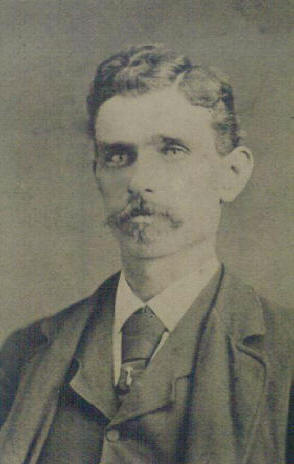 Henry Yelland [1840-1905], son of John Yelland [1795-1870] and Ann Newton [1799-1979]
Henry was born, 27 Dec 1840 in Cheriton Bishop, Devon; married Catherine Thomas, 9 Apr 1860, in Bovey Tracy, Devon;
and died, 2 Dec 1905 in Somerville, Massachusetts, USA
Henry Yelland emigrated to the USA in 1873 from Staffordshire, England.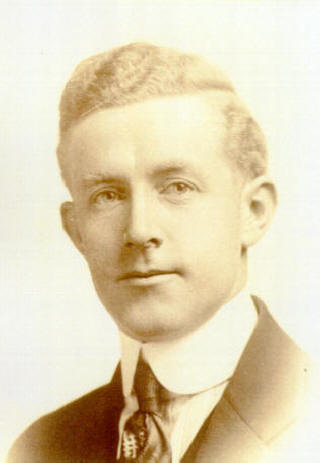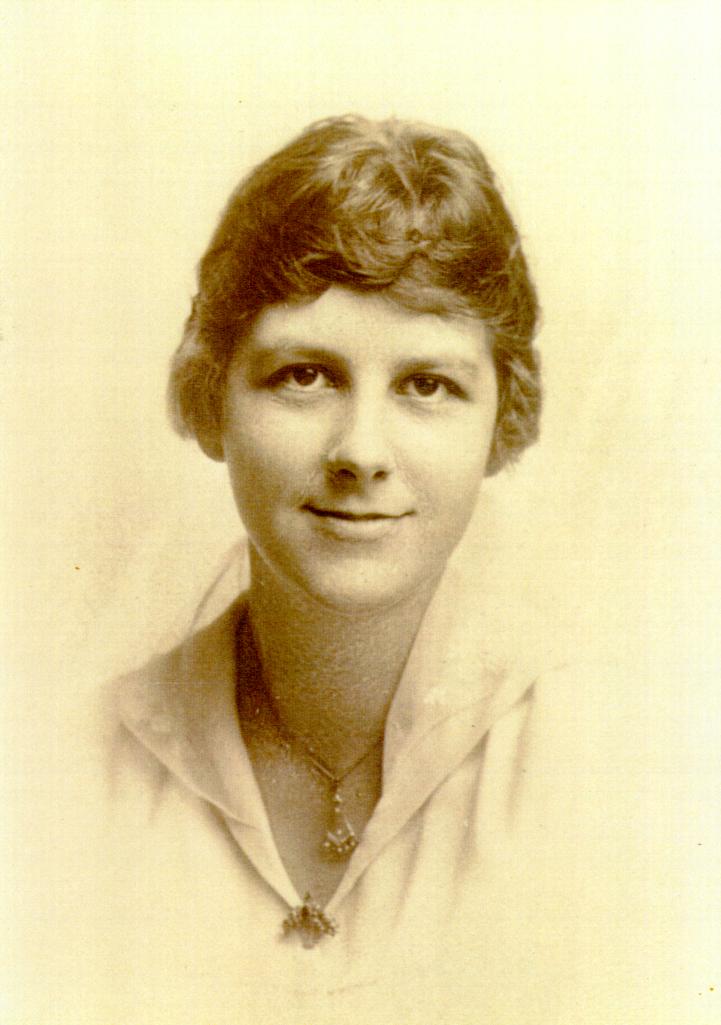 Louis Henry Yelland Sr. [1880-1955] Frances Adams Lane Yelland [1888-1964]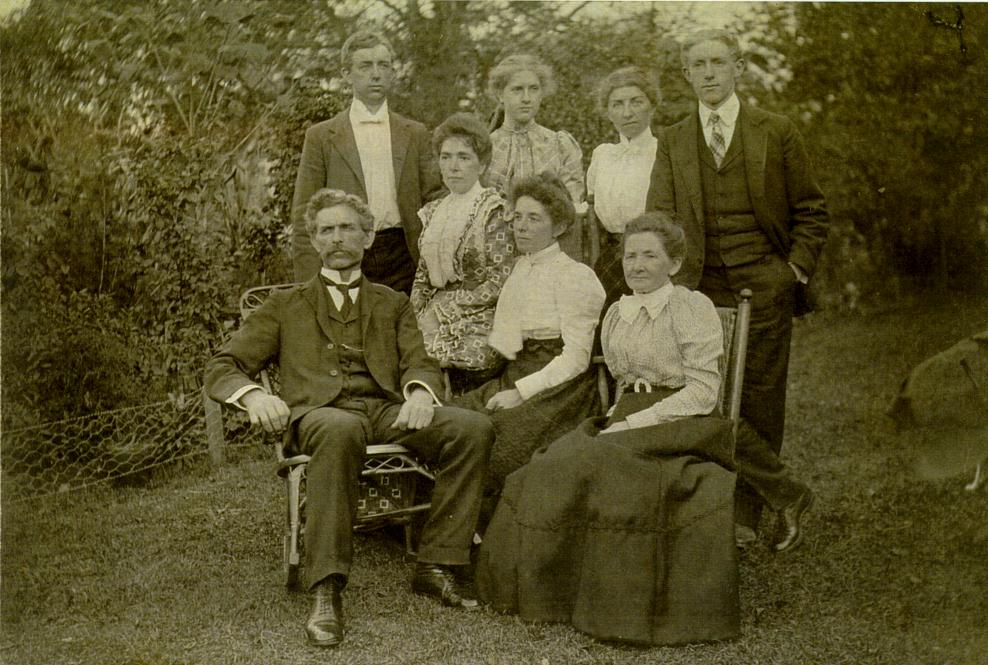 Henry Yelland's Family
FR: Henry Yelland [1840-1905], Lucy [1865-1940], Emily [1860-1941], Catherine (Thomas) Yelland [1840-1921]
BR: Fred [1873-1939], Lottie (Harriet) [1883-1979], Etta [1875-1927], Louis [1880-1955]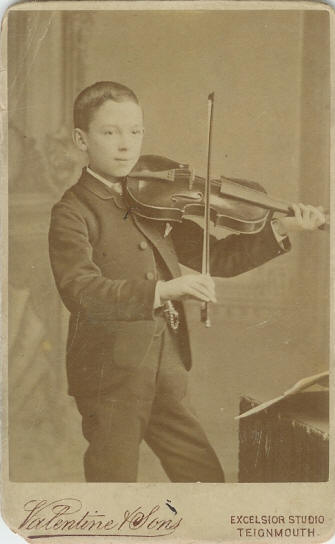 This is William Henry Yelland [b. Jan 05, 1877] at #1 London Road; Newcastle under Lyme, Staffordshire, England,
son of William Yelland [1831-1908] and Mary Ann Palmer.

This picture was sent to me many years ago by Joyce (Yelland) Mohr, from Saskatchewan.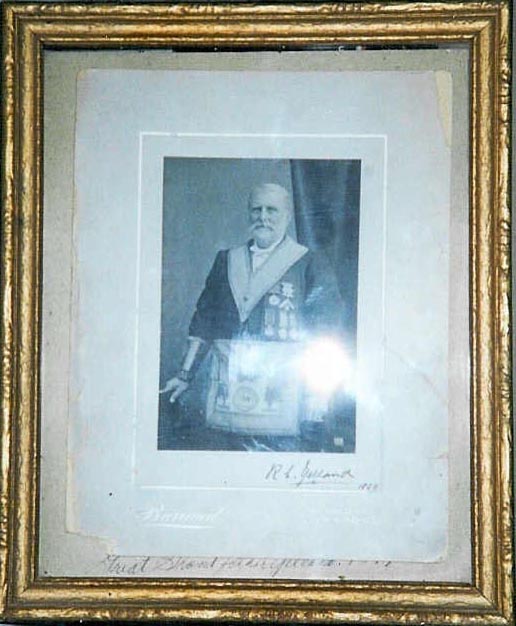 Richard Collings Yelland, Liverpool Fire Salvage Corps, Chief Office
---
Here is another copy of the same picture which I received from Fay (Yelland) Pascoe from Glasgow, Scotland.
Her branch of the Yelland's tree starts with Jane Yelland, not married, born abt 1784 in either Devonshire or Cornwall.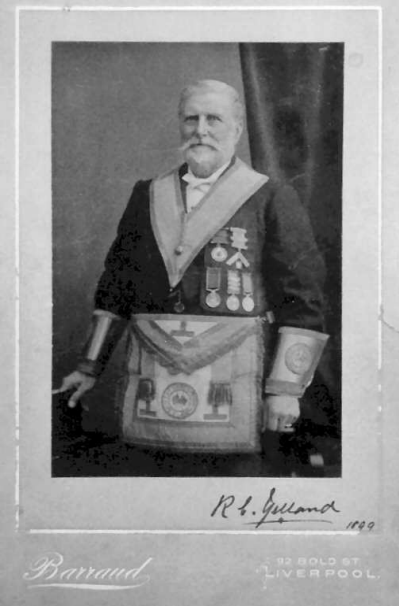 Richard Collings Yelland, born Feb 1834 in Stoke Damerel, Devon, died 1 Jun 1903 in Liverpool
He is wearing the regalia of the Worshipful Master of the Temple Lodge of the Freemasons.
He is also wearing his Crimean War medals.
<![if !vml]>
<![endif]>
MEN OF THE LIVERPOOL SALVAGE CORPS, SOMETIME IN THE 1860s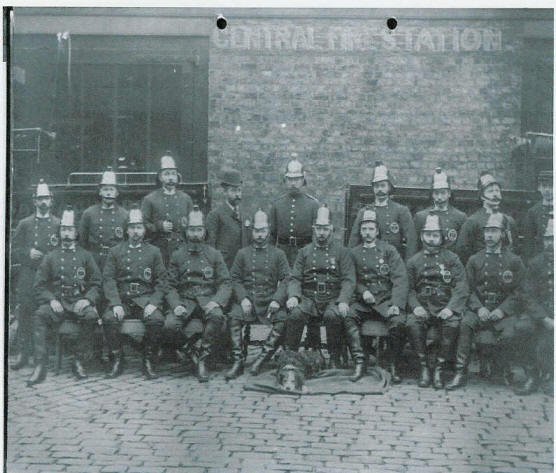 THE LIVERPOOL FIRE SALVAGE CORPS, 1891 (Possibly Fay's great-grandfather, RCY, with the dog)
<![if !vml]>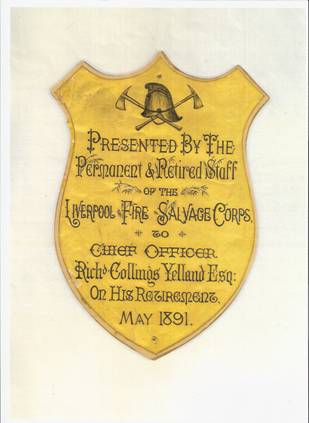 <![endif]>
This shield was presented to Richard Collings Yelland by the Liverpool Fire Salvage Corps on his retirement.
---